2018 Starts Out Strong with New UpGlide Workforce Management Technology Implementations
UpGlide starts out 2018 strong, maximizing its workforce management technology across multiple users with new program implementations. UpGlide recently launched with three new clients to provide access to simplified workforce management technology solutions. With the complexities facing employers today, a mainstream approach to workforce management is not practical and facilitating unique end user experiences is expected. UpGlide provides customization of its platform for exclusive alignment to any client's distinct environment and processes. It is pivotal for organizations to adopt technology that's fully compatible with their dynamic operational requirements, while maintaining full engagement with their candidates and employees.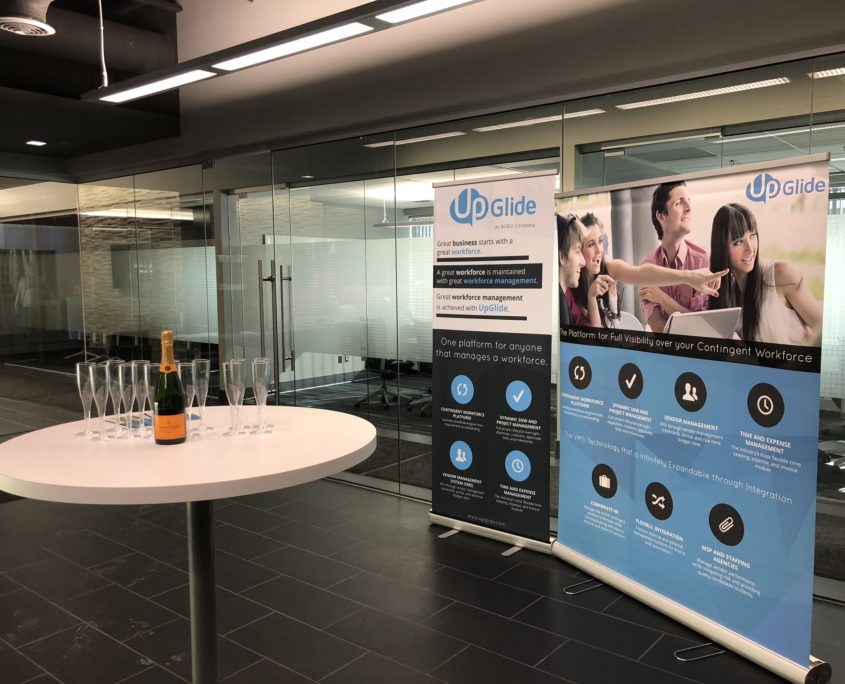 "UpGlide provides a unique point of access to organizations, irrespective of seeking a sensible, timekeeping technology for personnel or an all-inclusive workforce management technology that is easy to use, yet solves problems of managing the intricate stages of the employee lifecycle and program management. UpGlide is built on the premise of simplicity but still extends feature rich capabilities to clients for a robust workforce automation experience," said Scott Aicher, COO of UpGlide.  At the core, the software allows clients to better integrate timesheets, expenses, projects, and contracts through one cloud-based system.
UpGlide's new partnership agreements will be deployed within clients of healthcare, engineering, and staffing industry segments as a tool to manage contingent workforce programs, candidate engagement, time and expense collection, reporting, and overall vendor management.
The UpGlide team is very excited to see the technology take off and deliver significant value to new clients looking for a solution to streamline their workforce management or simplify time and expense processes. Today workforce management technology is adding tremendous cost savings while improving efficiencies in the management of a contingent workforce. UpGlide provides organizations the necessary tools to revolutionize inefficient processes in managing time collection processes and contingent resources. In addition, UpGlide is scalable and adaptive, giving a piece of mind to clients as UpGlide is ready to grow along their side into the future. Bottom line… UpGlide's goal is to make a positive, tangible impact on clients across the globe.

– Scott Aicher, COO of UpGlide
Clients that use UpGlide experience operational enhancements such as seamless program administration, increased employee productivity, labor forecasting accuracy, and heightened data security. UpGlide is committed to providing viable workforce management technology that allows organizations to succeed amid technology powered disruption.
Click here to view the full press release.
CHANNEL DATA. GAIN INTEL. INCREASE EFFICIENCY.
UpGlide is the cloud-based contingent workforce management platform that creates diverse user experiences through versatility. Designed for multifunctional use, UpGlide's vendor management system (VMS) is customizable to meet role-specific needs of end clients, MSPs, and staffing agencies within the contingent workforce ecosystem. Use UpGlide to support any piece of the contingent workforce lifecycle, streamline program administration, and enable data exchange across external management systems.
Interested in learning more about UpGlide?